Hey, I just discovered that tool! Too bad it needs windows.h so I can't build a Linux native binary even if it heavily relies on multiplatform open-source libraries, but the Windows binary runs fine on wine, so it must work on Windows plus Linux and MacOS with Wine, so "almost everyone" can use it.
It allows to open and watch iqm/iqe/md5mesh/md3 models, rendering them textured them if models properly references textures, and it can also play animations (successfully tried md5anim and internal iqm animations).
I also managed to export some iqm to iqe (iqm ascii).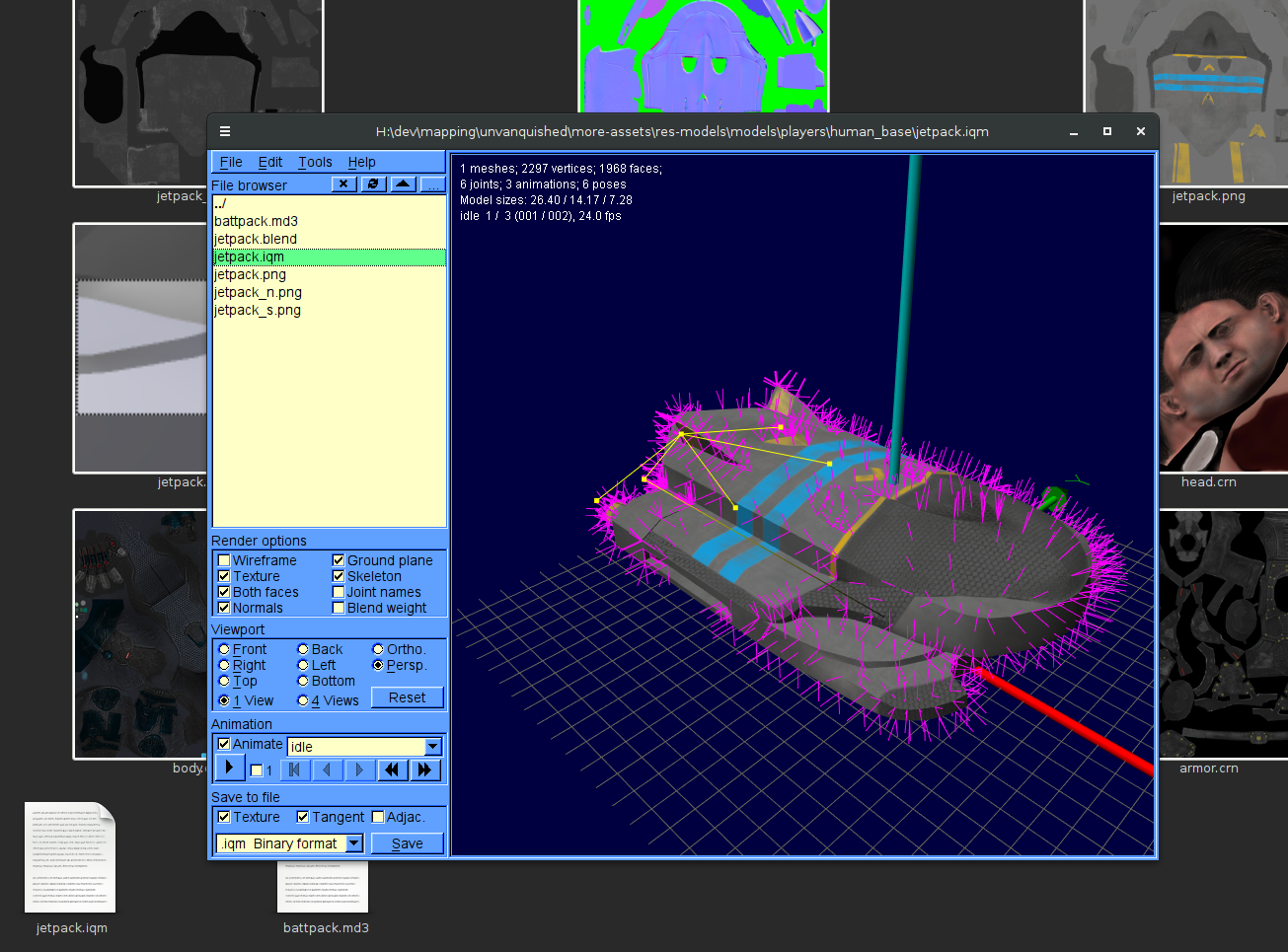 Link:
https://www.moddb.com/mods/r-reinhard/a ... owser-v217