This tool has been available for a while now but If forgot to advertise it on the forums, so here we go!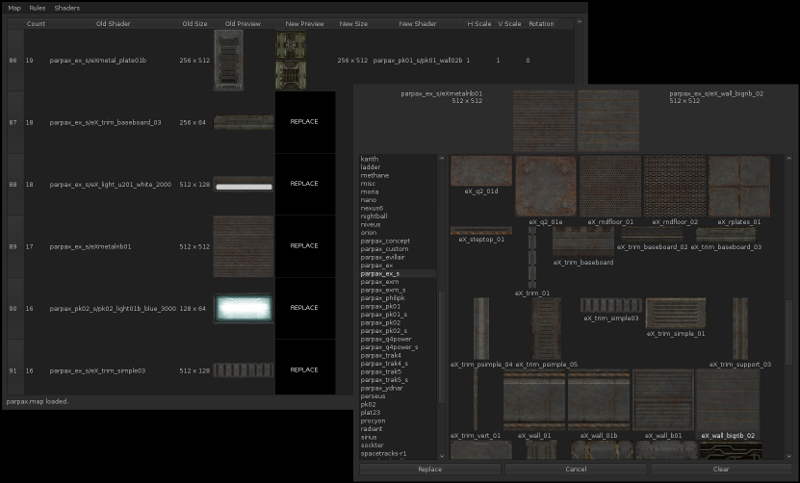 Chameleon is a standalone GUI-based texture replacement editor written in Python and PyQt. Its main task is replacing a number of textures inside a .map file while applying scale factors and rotation to all affected surfaces. It allows you to:
Replace old-fashioned textures with high resolution ones without losing the alignment
Choose the target shader/texture from a cached database
Create and export replacement rulesets for later use
You can download it on
github
.