Hi, just this topic to show off some improvements I'm doing on NetRadiant side!
Some month ago I
imported in NetRadiant code base
an IQM plugin from AARadiant (a radiant spin from Alien Arena). the IQM format or
InterQuake Model
format is the model format we use and recommend. But this plug-in was incomplete and only loaded the meshes without texturing them. So I
improved this plugin
to apply textures too!
See these screenshots with some iqm entity models: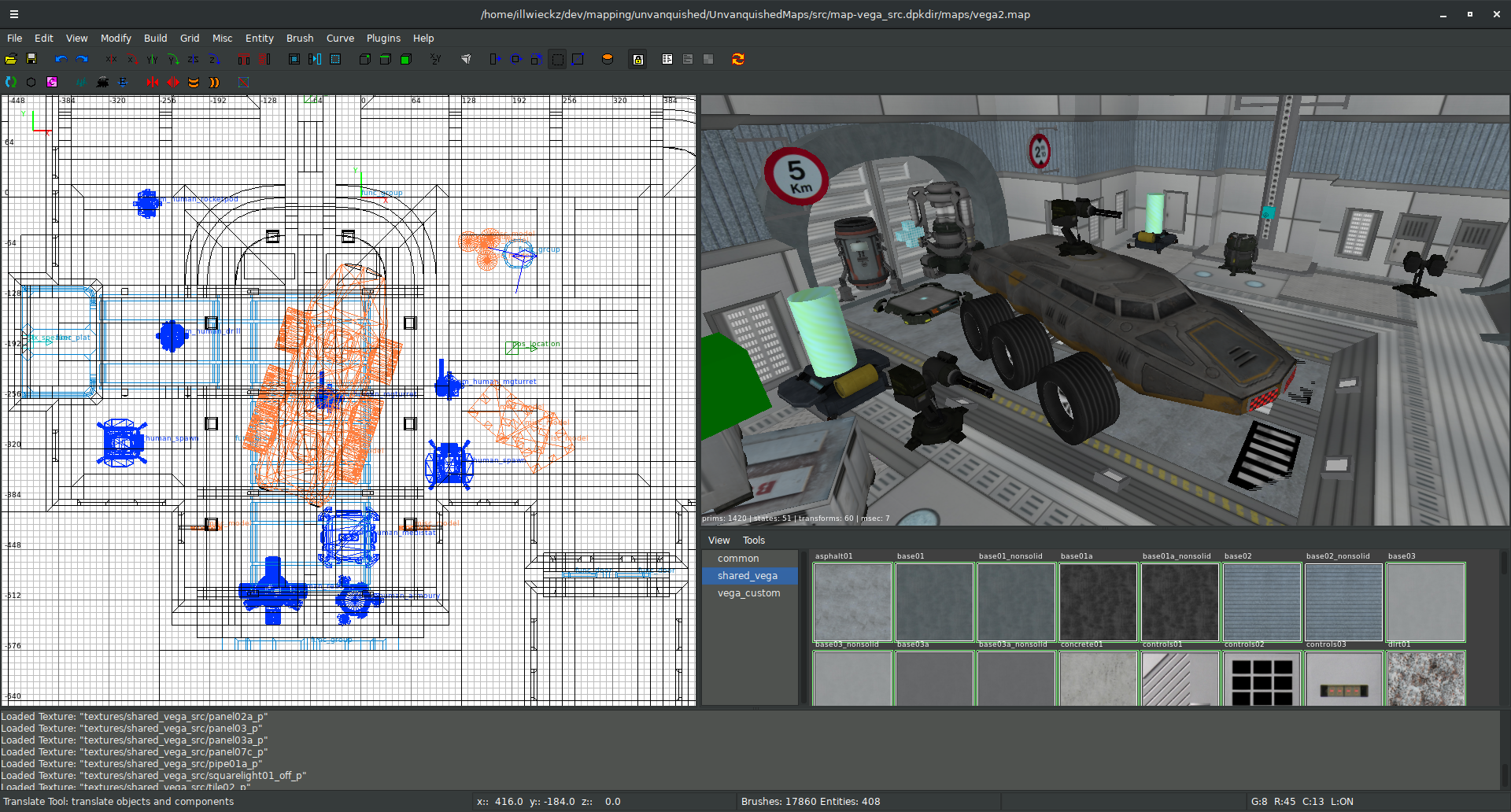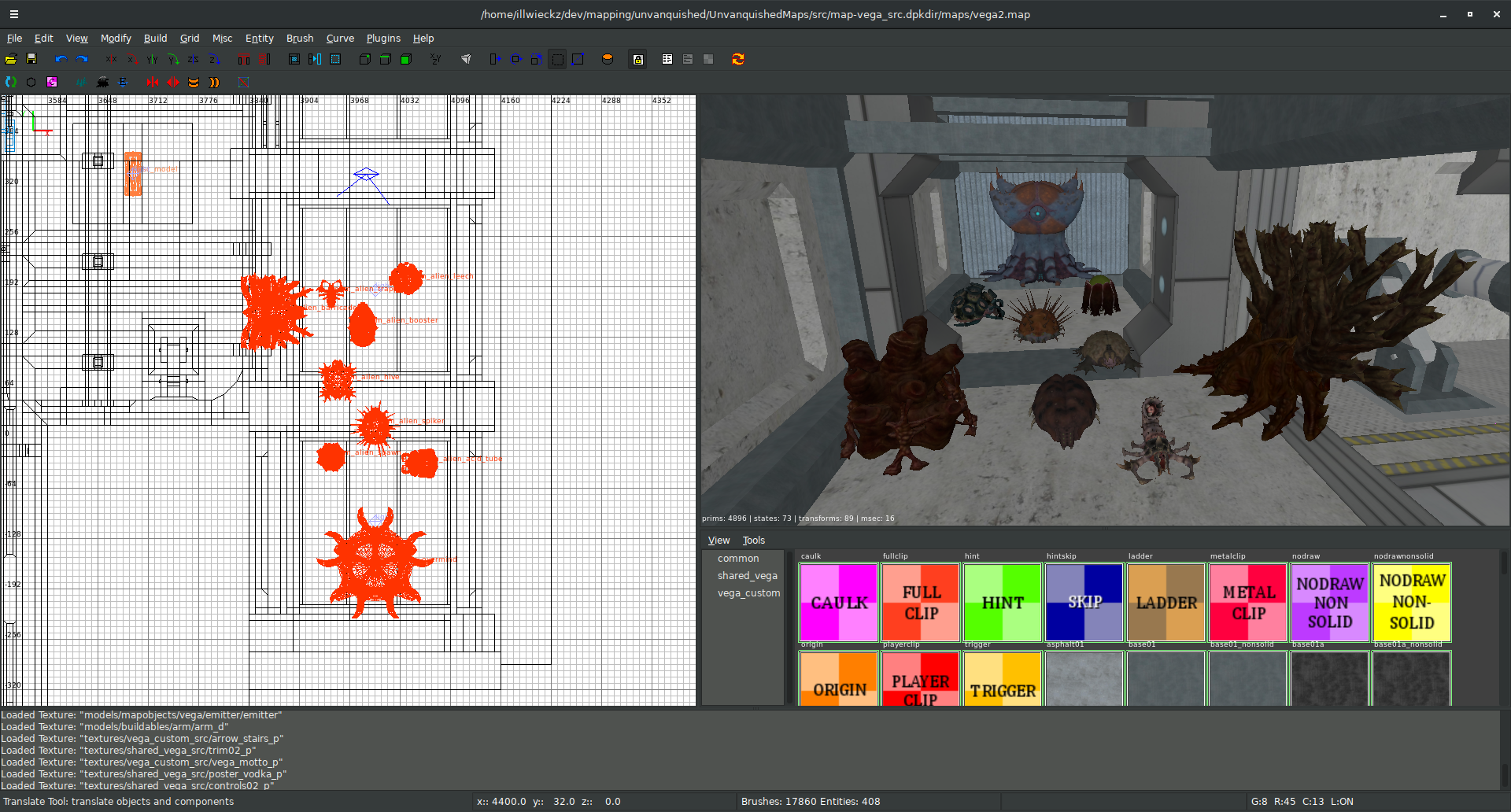 See this screenshot with some iqm
misc_models
: