Small Plug:
https://challonge.com/U3T
Join the Unvanquished 3v3 tournament today- more info will be relayed via the forum and the Matrix/IRC/Discord
Vega Map - Backstory
The main character of the Game worked here with his wife
the boss would flirt with his wife ticking him off many times etc
Due to the War ( Check out Contact -
https://wiki.unvanquished.net/wiki/Stories/Humans
) many people were drafted into it, and the main character was one of them, his papers were filed and sent in.
with-in the next month the main character would enter the military and start training (game starts)
he is tasked with multiple things like saving people from bases - Station 15, Spacetracks.
then while on a ship back to HQ (Parpax - Thanks Illweickz)
he gets a Red Alert about Vega and his team is tasked with neutralising the aliens in the place
they enter the car (which can be seen in human spawn -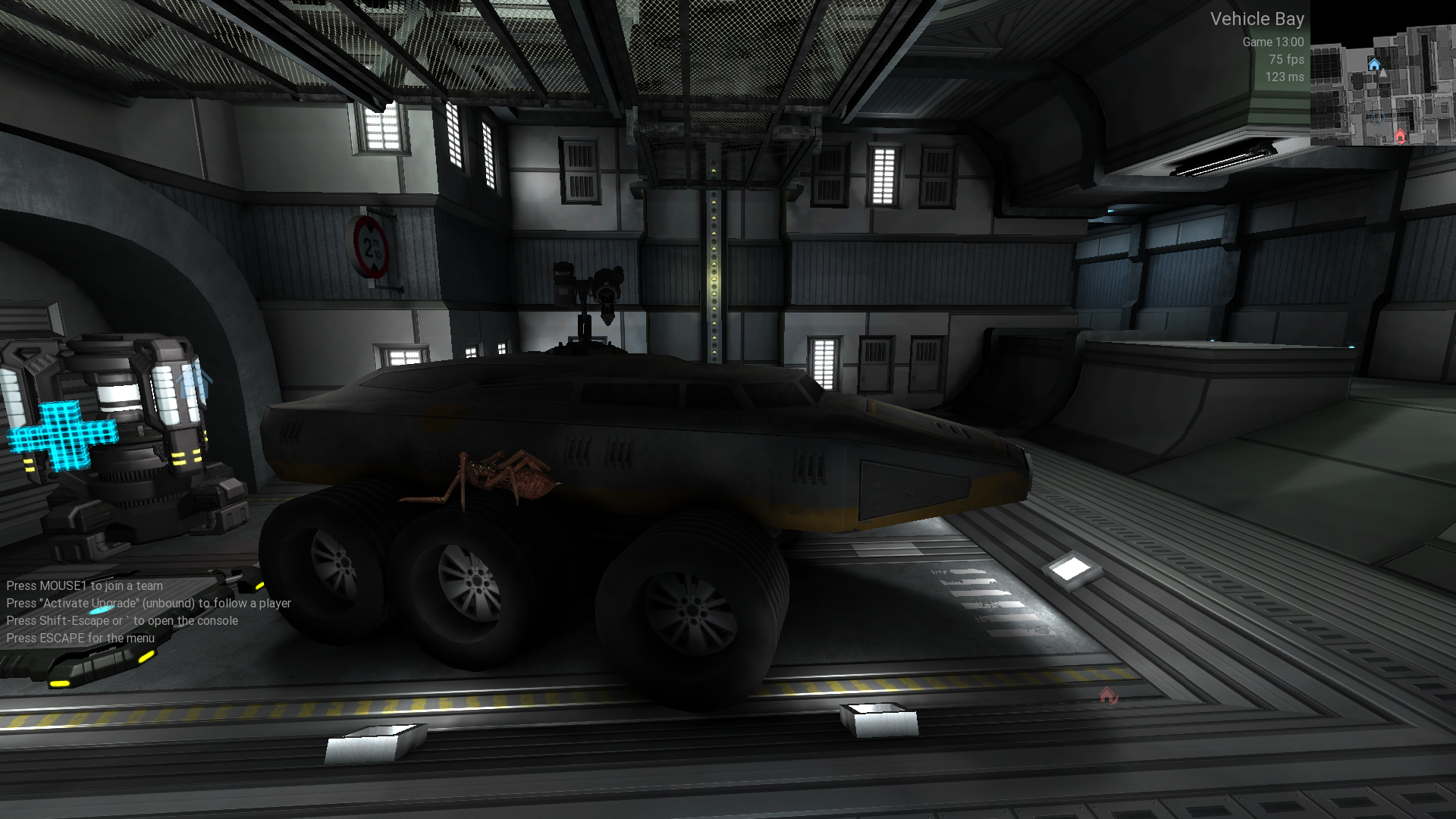 They cock their guns
they warn the main Character that things have changed a-lot from 5 years ago (we can dive deeper later on why).
*Back of Car opens and they exit* (Note Main Character should be spawned by default as builder Exits car, other bots/characters get into position while squad leader yells "Get the Base Ready (playername)" Player: *Setups base and sets armoury + 2 turrets + meditation
Once all is built the player can leave the base.
But if not done with-in 5 minutes base gets raided.
Car could spawn with turret (maybe a mod with the car) thoughts.
They take out the alien base (45 mins given)
Once done another reactor can be built and settles a new base
Extra: when player exits small square the game would pause and he will get a flashback of him watching his boss flirting with his wife - When he enters the observatory room another flash-back will come of a happy moment with his wife Only to be spoiled by the sign that says we own you. He'll say "what the fuck does this mean, we own you remember you owe us."
After the base is secure one of the doors leading to the main region where the survivors /second region of Vega industries is is preparing to be opened (manually) which would take 5+ minutes - Then in the distance you hear the noise of tyrant steps upstairs you and 2 others come to inspect just to find that there is another base (small - only consisting of 1 egg 1 OM 2 poison puff things. You have to take out them including the 3 tyrants
Once done the door should magically open and then you see a wide complex (end level)