I added a (rough) Doom 3 .def file generator to mkeditorpacks (see unvanquished-mapeditor-support. I also patched (locally) DarkRadiant to finish the Quake 3 .map read support (it was still using dummy texture sizes in Q3 legacy brush parser) to get textures properly scaled, and I got this: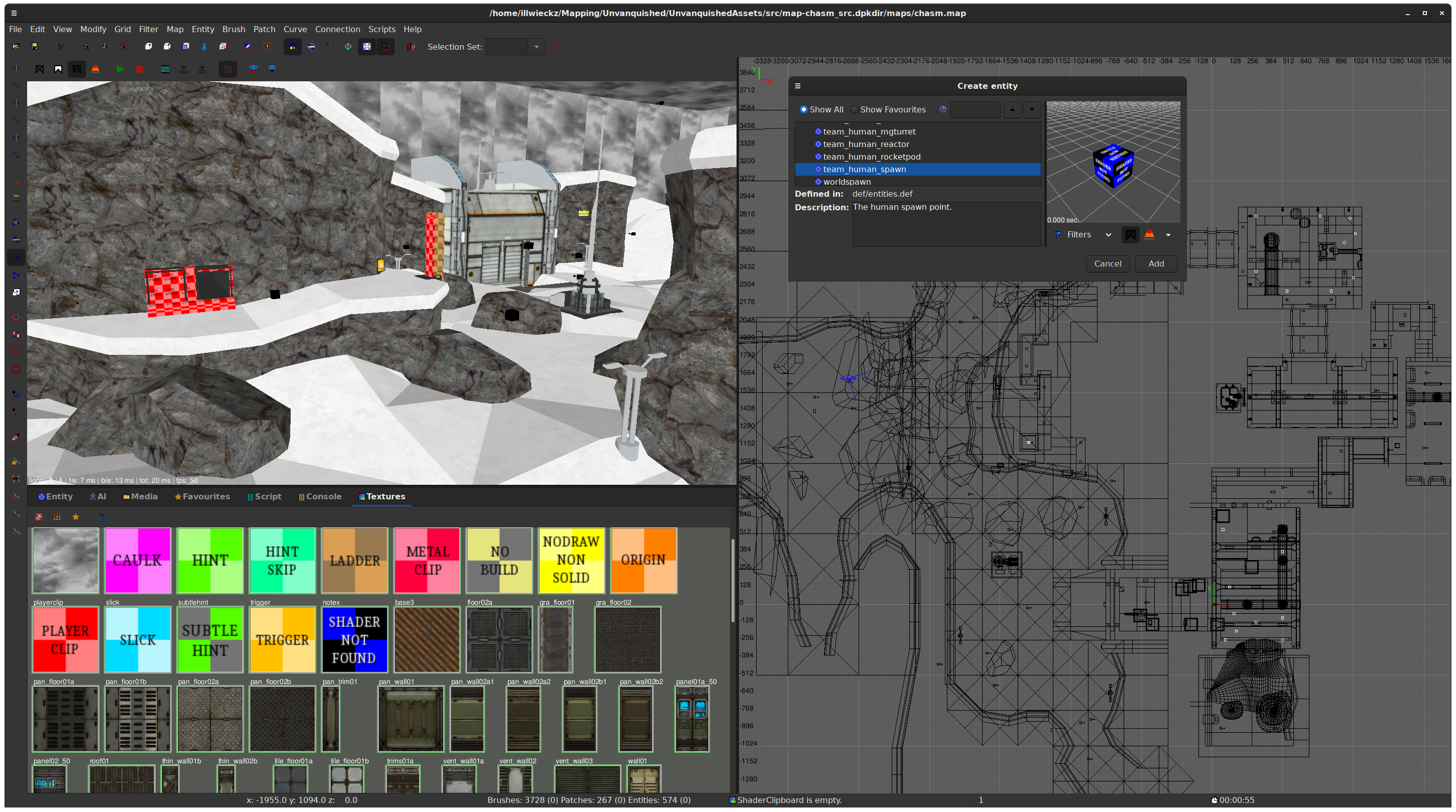 On the screenshot the telenode model is not displayed because there is no IQM model format support in DarkRadiant but that is not blocking.
For the moment the recommended and supported editor is NetRadiant from Xonotic upstream (NetRadiant-custom will not work, it lacks more than 6 years of developement including the features we need) and the fallback that mostly works is GtkRadiant (I updated Mapping Tools page on wiki. Maybe one day DarkRadiant will work as well?)
In the past DarkRadiant was successfully built on macOS, and the project recently switched to CMake so it may be easier to fix build issues if there was regressions.